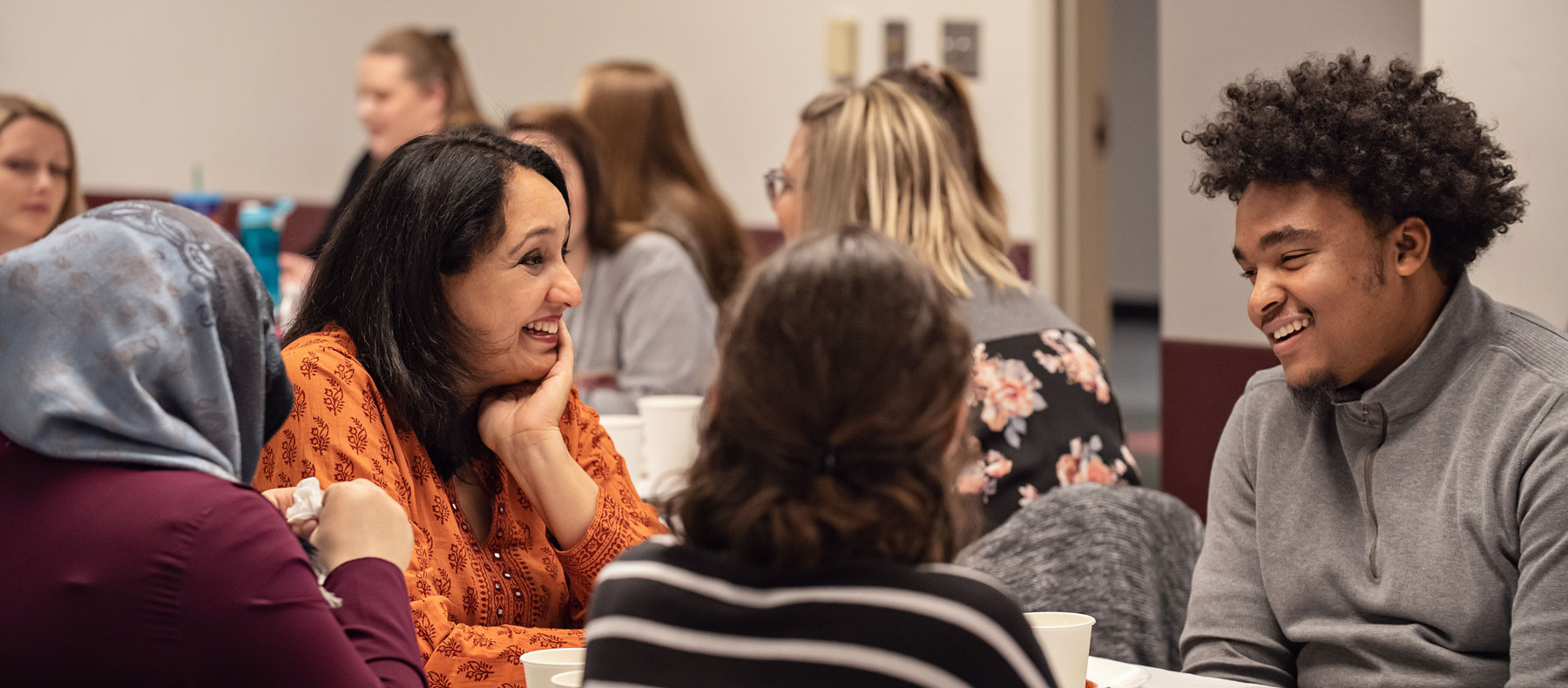 EMU NEXT cares for students and inspires them to become teachers, giving them the support they need to succeed.
EMU NEXT was founded on a bold vision: Imagine a high school where a diverse group of teachers with unique life experiences make learning come alive for students. Together, everyone learns through projects that help their neighborhoods and communities. Students discover that they love to learn, and teachers enjoy a rewarding and meaningful career.
EMU NEXT invites you to become part of this vision. We are a small community of Eastern Michigan University education students and faculty from all backgrounds. We are here to support students like you through all the challenges that you might encounter on your path to success.
At every step, NEXT provides you with experiences that enrich your learning. In this program, you will grow as an individual and as a teacher.
Individualized support from a peer mentor— an education student who can share their experiences and offer guidance
A faculty mentor who is invested in your success and well-being
An academic advisor who will help you design your course of study
A yearly stipend for your participation in 2 half-day meetings a month
"If we want to see change in our lives, we have to change things ourselves.
– Grace Lee Boggs